Symmetrical Cutting Patterns
对称剪纸
You can use paper to make a lot of fun crafts. Paper-cutting is one kind paper craft.
Symmetrical fold and cut is one of the easiest paper cutting for younger kids or beginners.
On this page I will continually add easy paper-cutting patterns for kids. You can encourage them to make their own cuttings.
How-To Symmetrical (2-Sided) Fold and Cut
How-to Symmetrical (2-Sided) Fold and Cut Graphic Instructions .

How-to Symmetrical (2-Sided) Fold and Cut Picture Instructions

How to Make a Symmetrical (2-Sided) Paper Cutting Video Instructions

Symmetrical Cutting Patterns:


All patterns are free to download.
Click the picture of the pattern you like and wish to cut and download.
Angels:
Bats:
Bells:
Buildings:
Butterflies:
Chinese Lanterns:
Go to Chinese Lanterns Page
Christmas Trees:
Faces:
Fish:
Hearts:
Mushroom:
Pumpkins:
Snowmen:
Spiders:
Paper Cutting is one of good paper crafts for the Homeschoolers.
Here has some good links to try:

Homeschool-life-situations
Where you can find encouragement and practical tips for Homeschooled Preschoolersin life's difficult situations. This site has some fun ways to homeschool preschoolers.
Kids Craft Ideas
Homeschool-activities.com has some great kids craft ideas. From preschool to recycled crafts and making robots, there are lots of new things to try including making beautiful leaf paper for fall and an ocean diorama in a shoe box.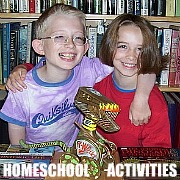 Are you enjoy these paper cuttings?

Are these paper cuttings too easy for you?

Come and try these links below:
From Symmetrical Cutting Patterns Go to Tong's Paper Cutting Home Page
Go to Butterfly Cross Gifts Online

Go to Paper Cutting Tools And Supplies
Please Share Your Experience with Us
Please take a minute to share your experience.
Is the item arrived in good condition? Is the item as described? Tell others about your order(s).